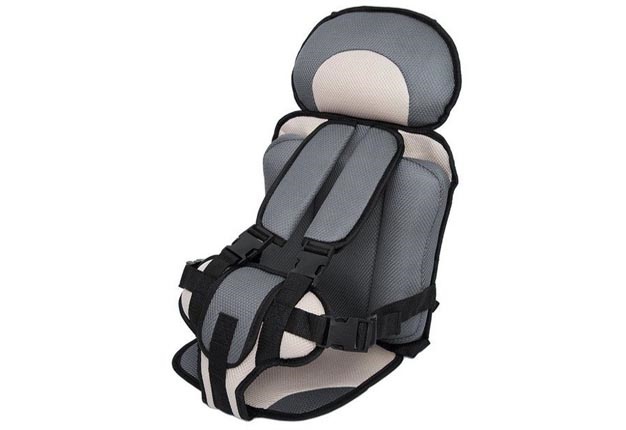 Cape Town – Wheel Well, an organisation which focuses on child road safety in SA, says there's a new "dangerous" child seat harness available online to the South African market.
The car seat harness being advertised appears to be an affordable alternative to car seats. What looks like a great option for your little one, is actually "just some material woven in to a harness which the car's seat belt slides through," claims Wheel Well.
Several years ago, the Daily Mail reported, and conducted crash tests, on this type of car seat being sold online, claiming that is an "unsafe alternative" for child car seats. The tests revealed that the 'seat' – which is actually just a cloth harness – breaks in crash tests at speeds slower than 60km/h.
Pennie Mars from Wheel Well says: "All parents want to protect their children as best they can. When it comes to child car safety, the correct child car seat can seem extremely expensive and some parents may be tempted to choose a cheaper alternative."
Mars explains that this has led to thousands of unsuspecting parents across the world purchasing inexpensive "portable" car seat harnesses online. These "cheaper" options offer parents a false sense of security and do not help to prevent injury or death.
What happens to a child in a car crash – expert
"We are anxious to inform parents of the hazards of using this kind of device instead of a proper child car seat which conforms to EU regulations," she adds.
Wheels24 contacted the website selling the product asking about its legality and safety. Dudes Gadget, which sells the product locally, says: "I don't don't know if it's legal or not. Our product isn't signed by any agencies."
Original Sourced by wheels24
Related URL : http://www.sungil-seat.com/product/classification-by-models/